Today I have the pleasure of sharing some Egyptian goodies with you. We've already seen some of the new support they're getting between Slaves grabbing a few different critical fortresses, to Pharaoh's Daughter keeping everyone from being prevented. We've got a few more awesome cards to bump the theme back into the realm of playability.
The first two cards are a pair of Magicians: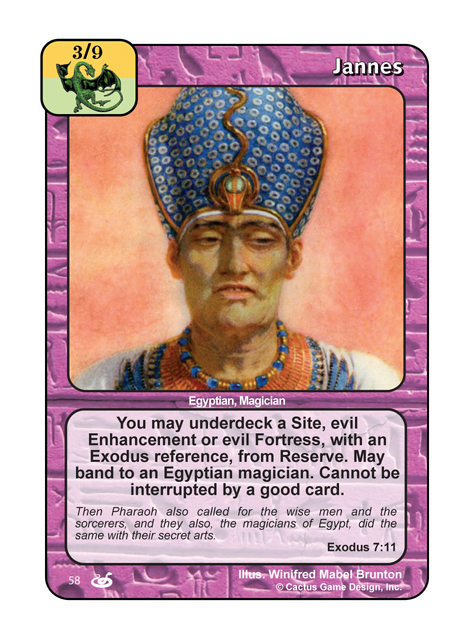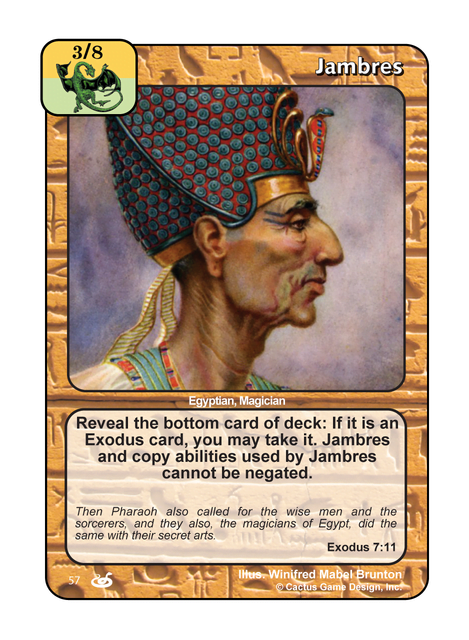 These priest era cards get a much-needed reprint here. Jannes gets some Egyptian reserve access and great synergy with Egyptian Magicians or his partner in crime Jambres. Jambres gets an awesome ability that allows the retrieval of Exodus cards underdecked by Jannes while the second part of his ability gives cards like Mimicking Miracles a solid place in an Egyptian defense.
Another small piece of reserve access can be found on our next guy: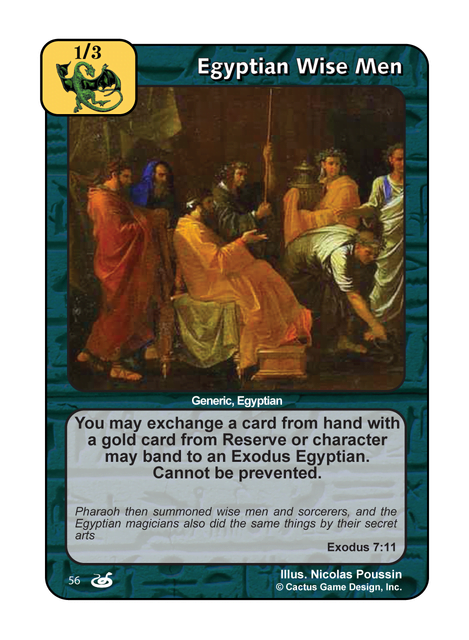 These Wise Men fit in with an Exodus Egyptian Build and also encourage a Gold/Gold deck. They're also fantastic for initiative.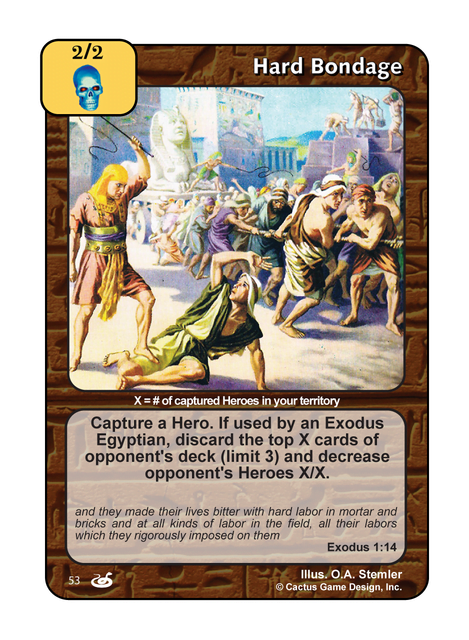 A classic Gold Exodus card! Capture Ability? Check. Deck discard ability? Check. We even threw on a decrease ability for good measure. Truth be told though if you're looking to wreck your opponent's deck you really need this next card: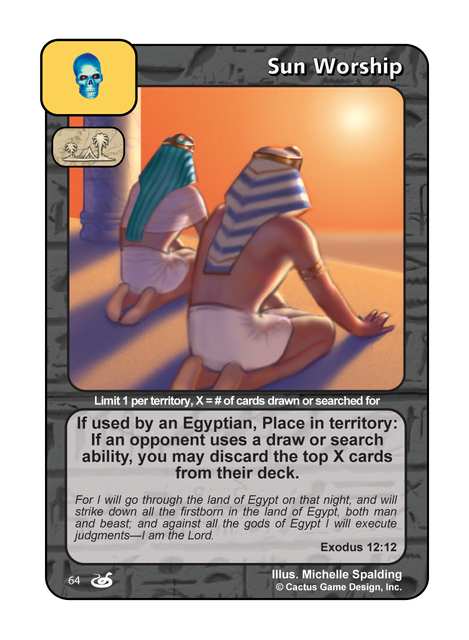 In recent years we've introduced lots of "Benefit-Benefit" soft counters to speed like Dull Soul and Music Leader where the opponent gets to use their ability, but then you get something out of the deal too. This year we've decided to go with a "Benefit-Detriment" counter, where they can still choose to trigger their ability, it's just going to hurt to do so.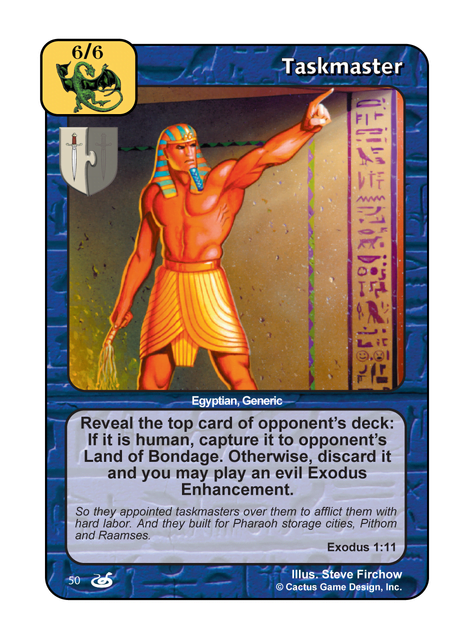 We think this taskmaster gives an interesting option to pair with The Murdering Pharoah Do you double up on the decrease with H deck Taskmaster and hope for auto-wins, or do you roll the dice with the potential playability here?
The last card preview we have today isn't evil, or Egyptian, but fits right in with this block of cards: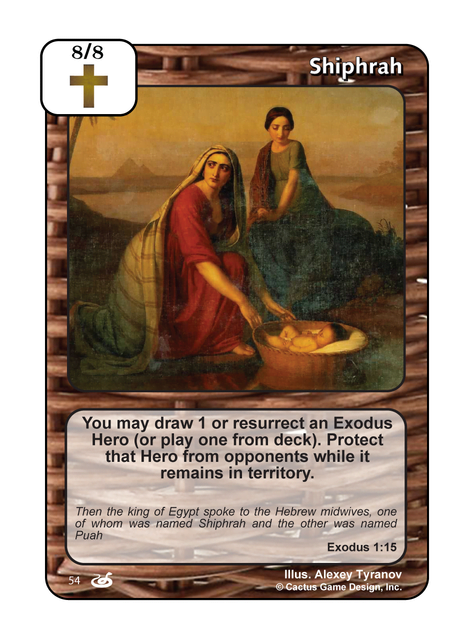 Like Pharaoh's Daughter, Shiphrah helps to further establish the Exodus offense into White brigade, (Moses Parents started the theme there) where hopefully we eventually have reprints of Miriam, Tribal Elder, Elders of Israel and Women of Israel joining them.
To buy singles, sealed product, and other gaming supplies mentioned, please visit Three Lions Gaming!