Nearly every new set brings with it an anticipation of what new Lost Souls will be introduced. Will they see play? Will they change the game forever? Will they find their way to the bottom of a box somewhere in your closet?
The Fall of Man will bring the number of available unique Lost Souls with a special ability to over 50 in the game of Redemption. With that reality, the days where you could guess which Lost Souls your opponent would be playing are quickly becoming a thing of the past. Please allow me to introduce you to the Lost Souls coming to a deck near you.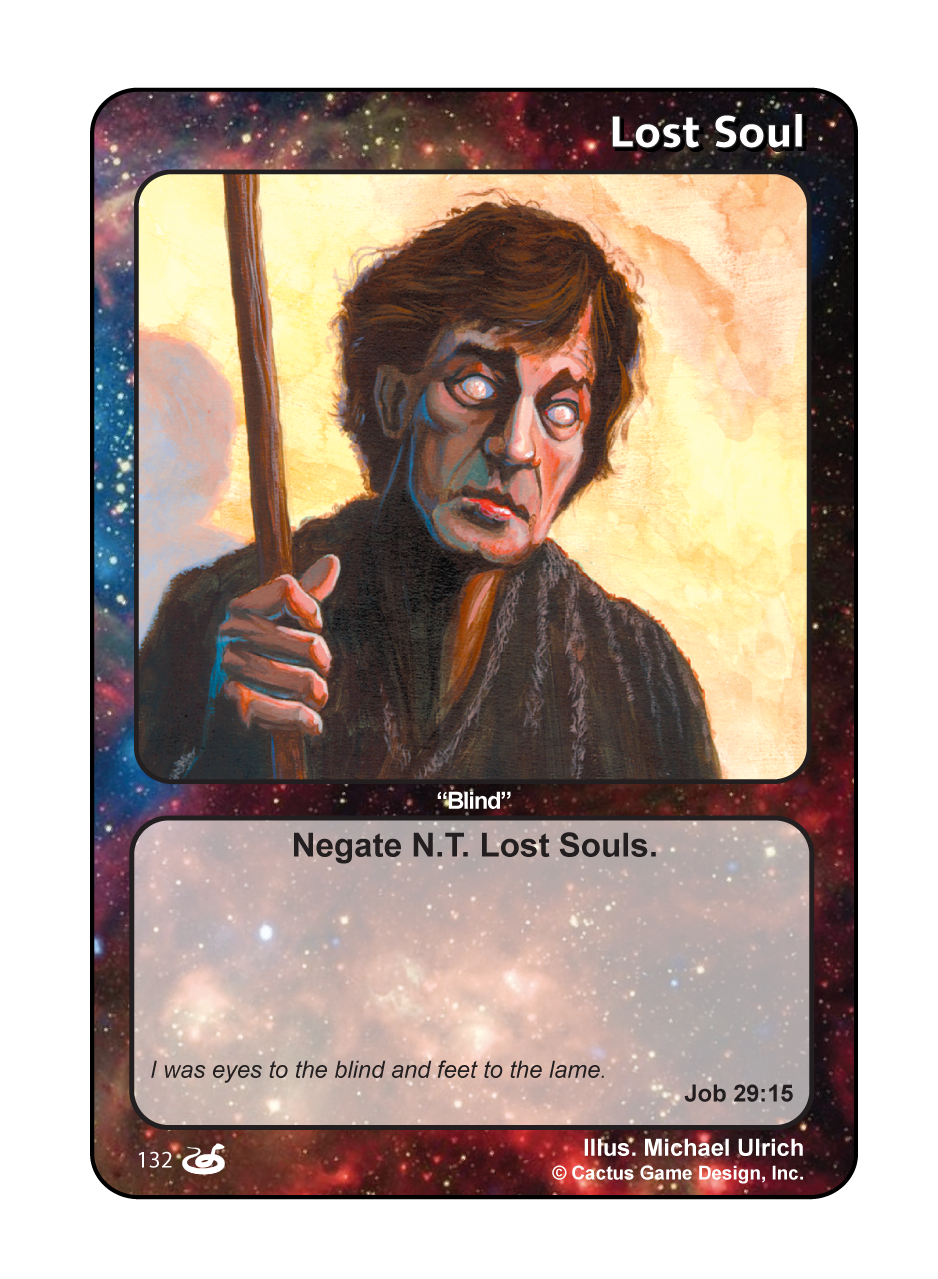 The "Blind" Lost Soul is a great card to address the powerhouse Lost Soul cards of the last few New Testament heavy sets. The question is, are those New Testament Lost Souls strong enough to commit a slot in your deck to the "Blind" soul? The beauty of this Lost Soul is that it will not shut down any of the other souls in the Fall of Man set list because, yes, they are all Old Testament Lost Souls.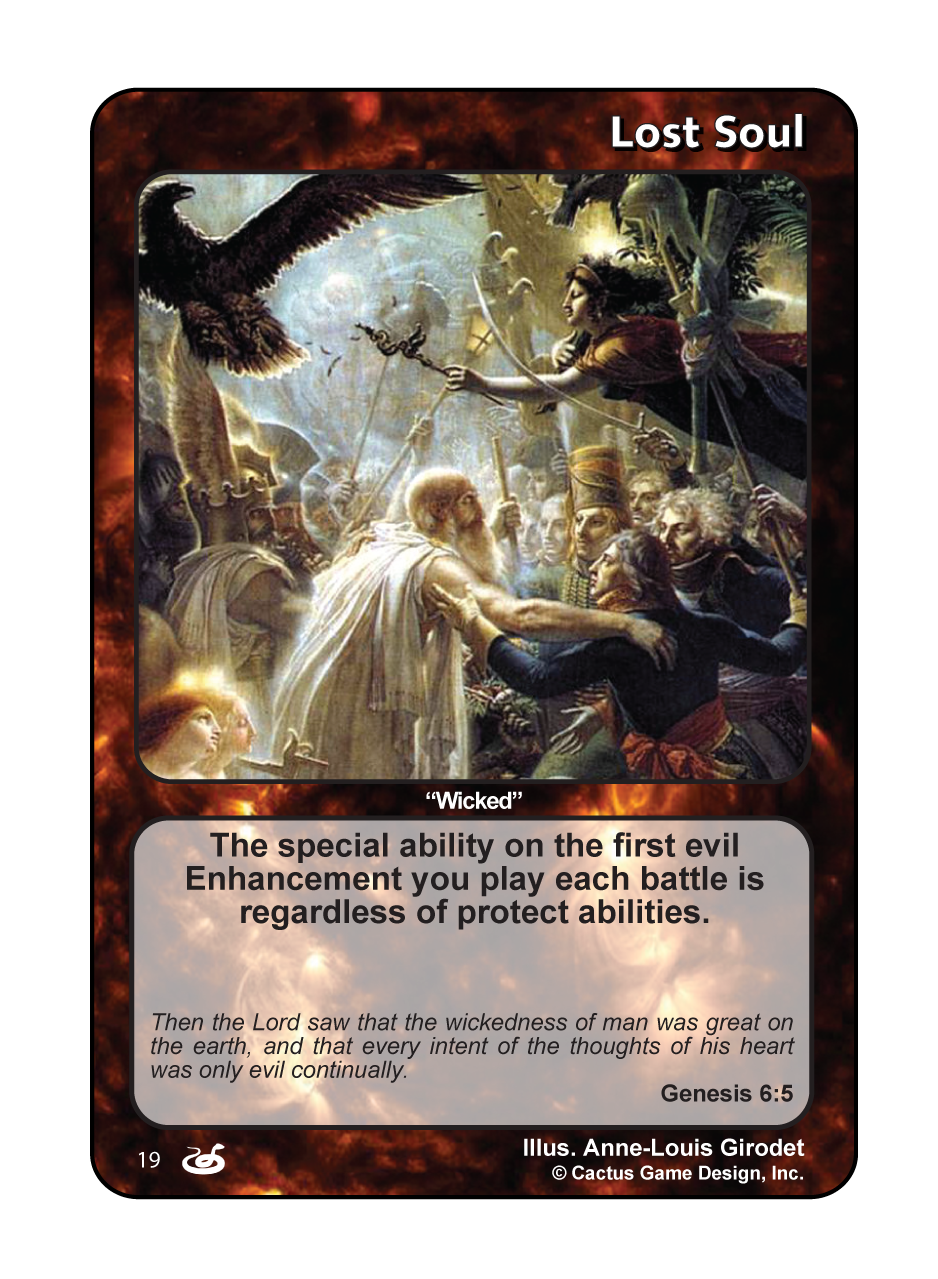 The "Wicked" Lost Soul is a great way to address problematic good cards including Children of Light, Gideon (thanks to Angel Under the Oak) and Thaddeus who are very often protected to the gills. Chances are this Lost Soul will make it into many deck lists, at least until the 2018 meta is more clearly defined. If the aforementioned cards or any other good cards that are protected see heavy play this tournament season, the "Wicked" Lost Soul will become a sure staple.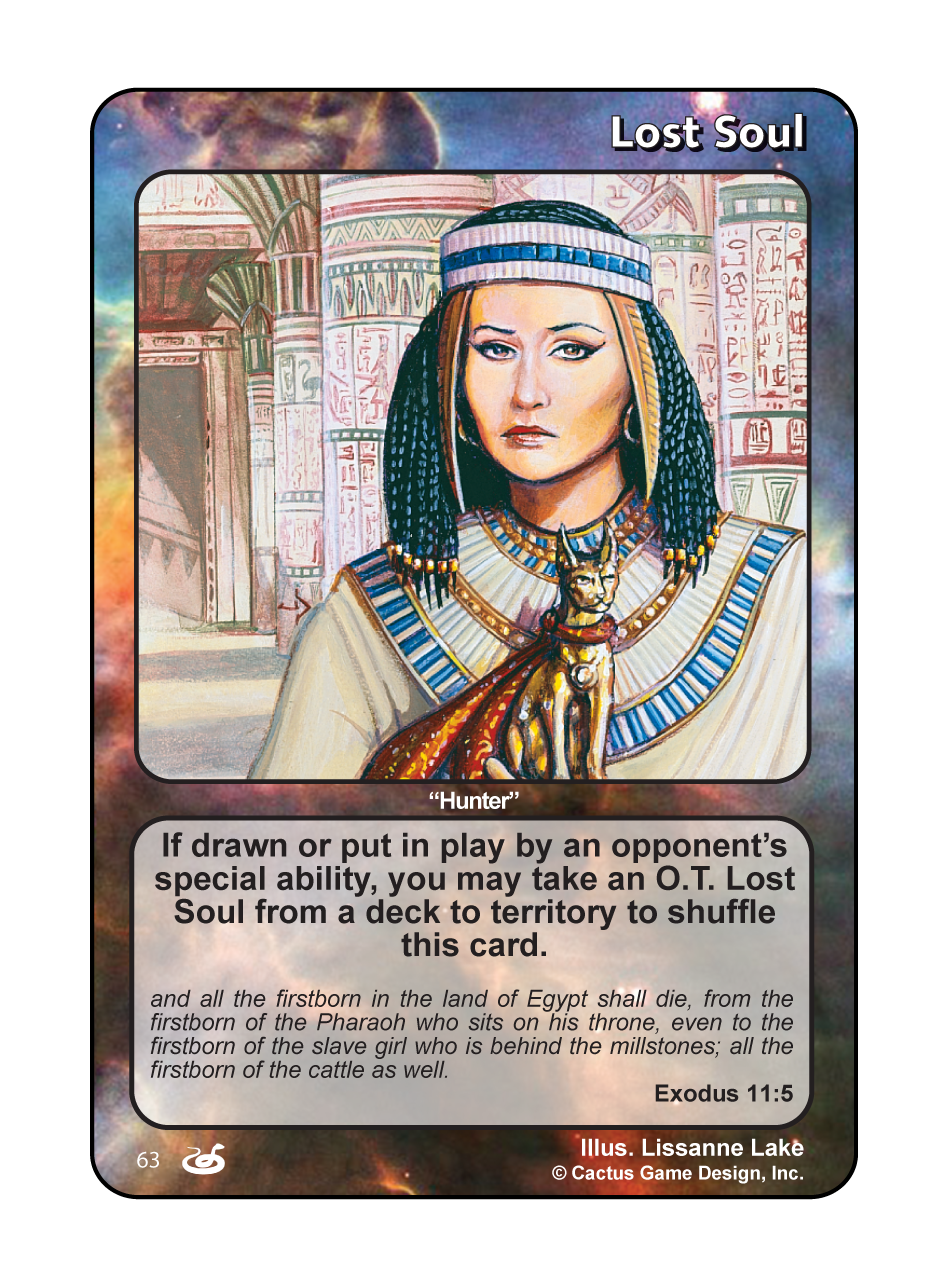 The "Hunter" Lost Soul is the first of a couple cards in Fall of Man that are the Old Testament versions of already in circulation New Testament Lost Souls. This Lost Soul is the O.T. version of the "Escape" Lost Soul from The Persecuted Church set. What you may notice is that this Lost Soul is a bit more flexible in that you can go get a Lost Soul from any deck instead of just your own deck as with the "Escape" Lost Soul. Will "Hunter" be as popular as "Escape" has been?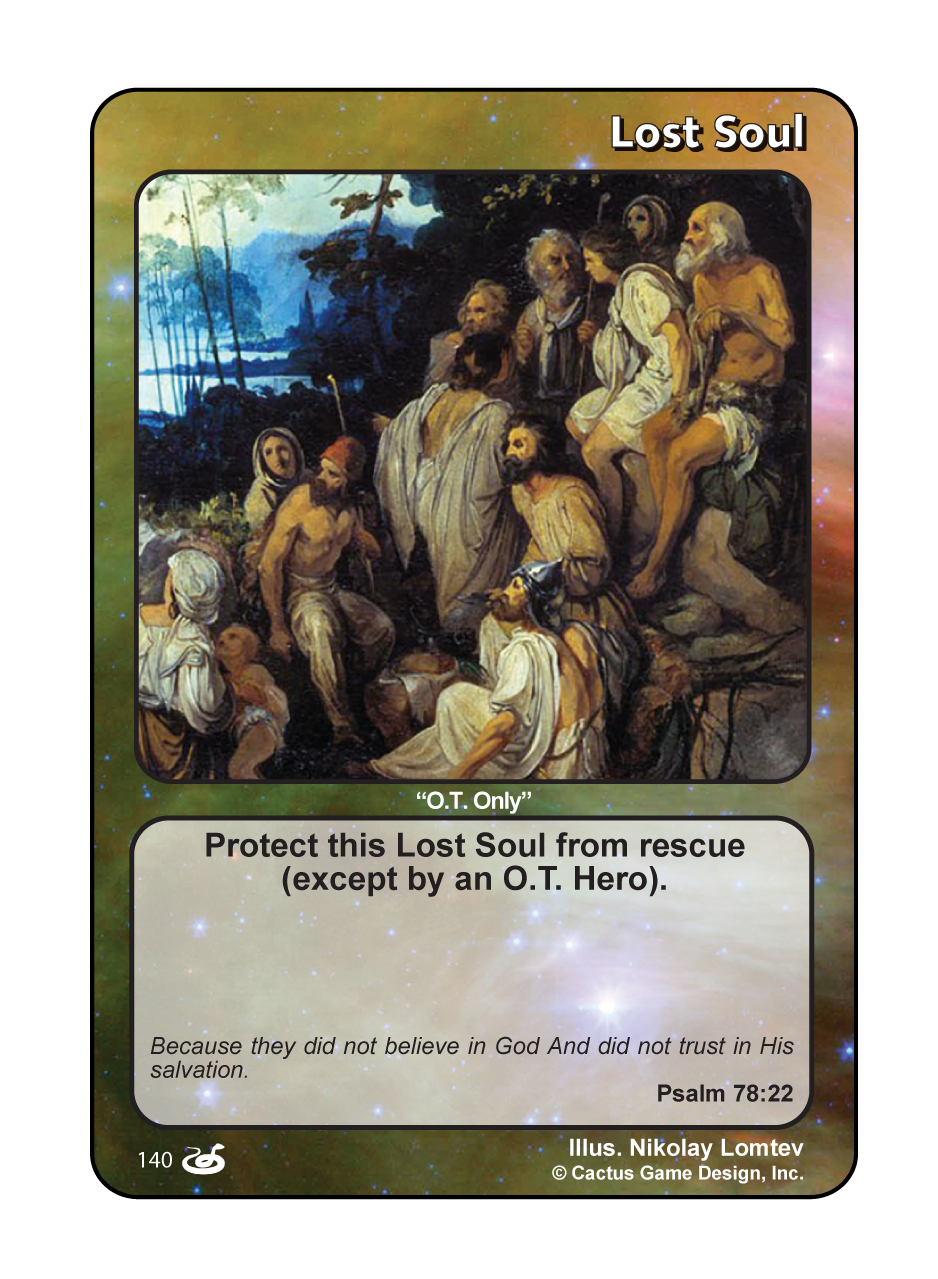 The "O.T. Only" Lost Soul is the Old Testament counterpart to the Apostles "N.T. Only" Lost Soul. This Lost Soul will probably see play in newer players' decks as an upgrade to a Lost Soul without a special ability and in sealed categories, but that will likely be it, unless New Testament decks are all the rage in the meta this year, but based on other cards in this set, that is unlikely to happen. Does this mean that we will see more "___ Only" Lost Souls in the future? "Only" time will tell.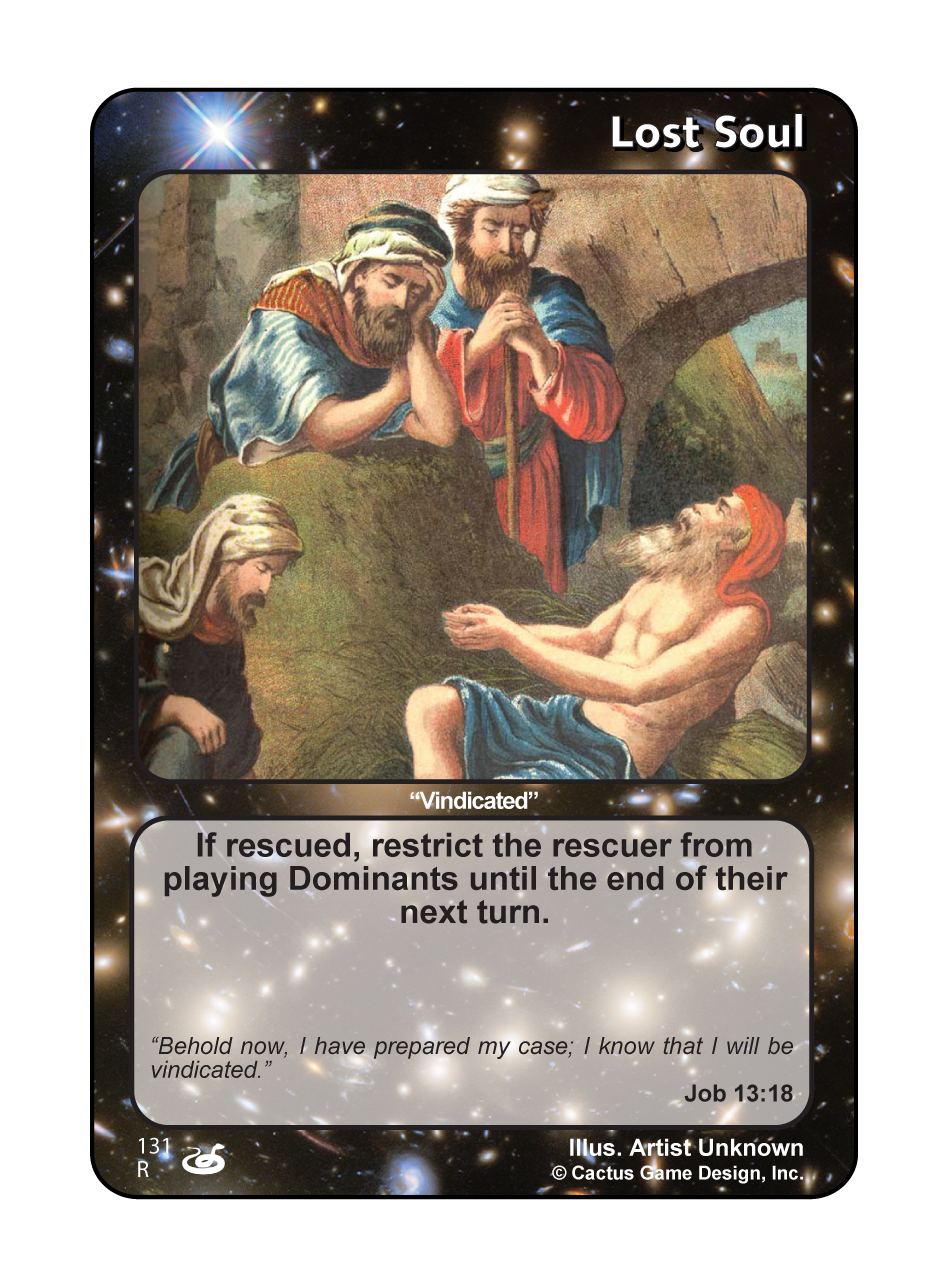 Generally, Lost Souls like the "Vindicated" Lost Soul will not a be a top tier soul simply because it requires it to be rescued for the special ability to trigger. Most players are not really interested in allowing that to happen, but of the "if rescued" Lost Souls, this one may be the most interesting of them in that it will restrict the person who rescued it from playing Dominants until the end of their turn. This makes your opponent really weigh whether to hold onto Dominants for battle or risk not being able to play them for the rest of their turn is this Lost Soul is surrendered.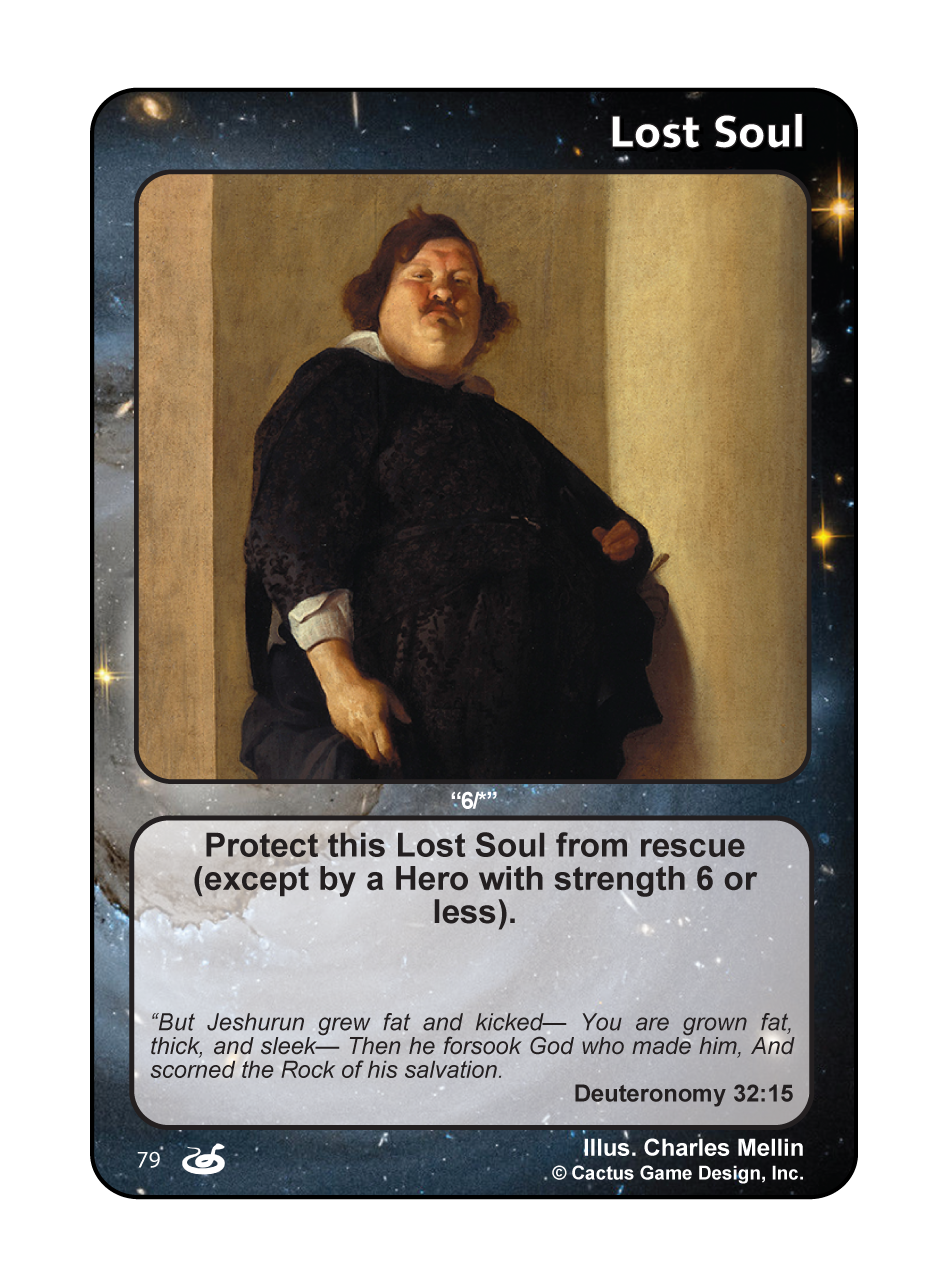 The "6/*" Lost Soul is the next addition to the Lost Soul arsenal. Very similar to the "*/4 or greater" Lost Soul, this soul is intended to slow down the person choosing to play with huge characters…giants perhaps. The "6/*" Lost Soul is arguably worse from a defensive standpoint because it requires your opponent to have a smaller character at face value to rescue it, which means they are more likely to have initiative. However, in the year of the giant, this seemed like a good fit in the Fall of Man set.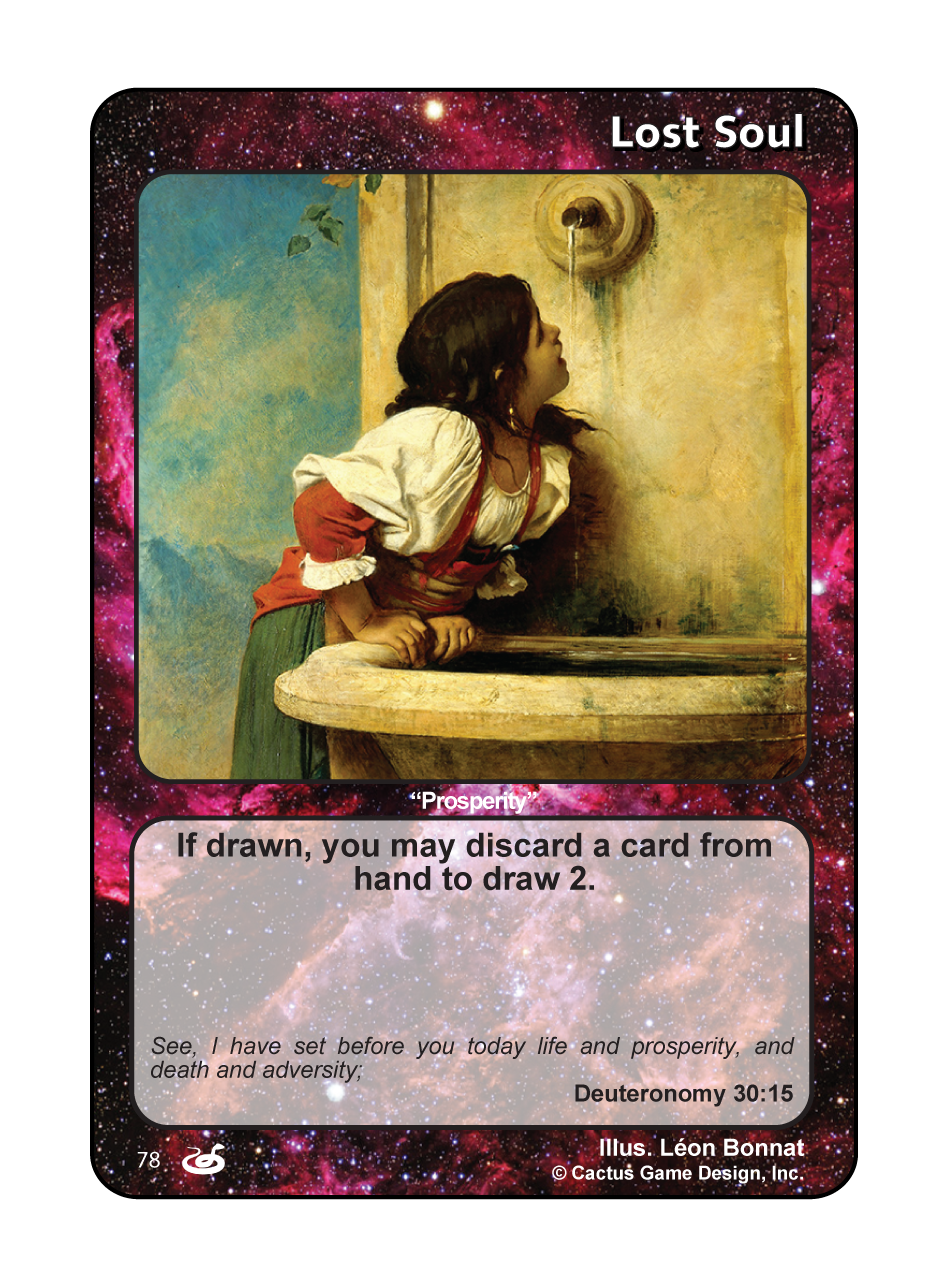 The "Prosperity" Lost Soul will give you the opportunity to dump a dead card in your hand and go to the well to get something more useful. This will give even more flexibility to decks that are trying to make sure they have answers to the biggest challenges they are likely to face. With cards like this and the introduction of the Reserve last year, you are now able to build counters into you deck against the widening variety of deck builds that are becoming viable with every new set release.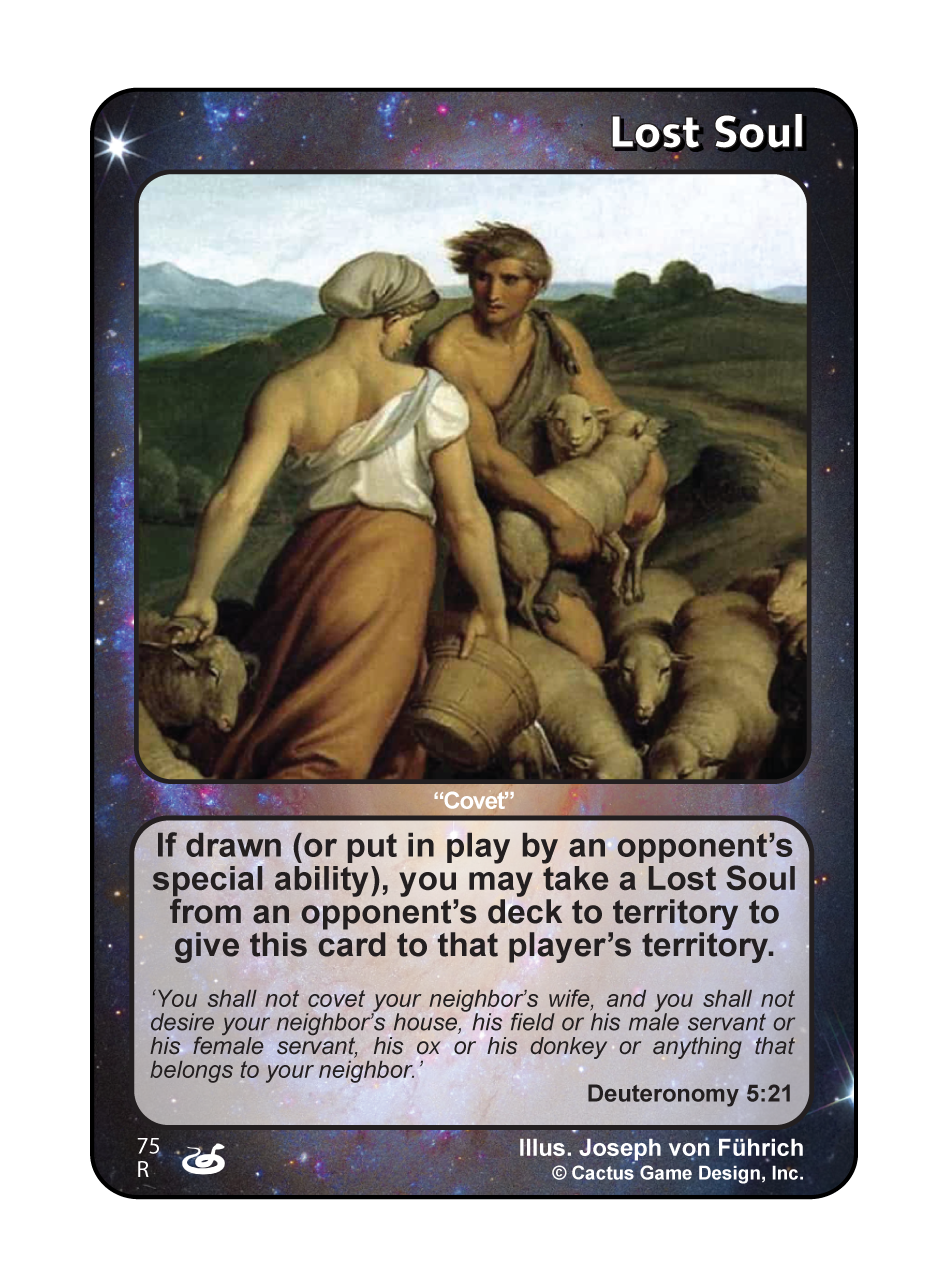 The "Covet" Lost Soul is basically the superhero version of the mild-mannered "Exchanger". Not only can you exchange Lost Souls with another player, but you can get the Lost Soul of your choice out of their deck. The cool thing about this Lost Soul is that when it triggers, you can go fishing for any Lost Soul in your opponent's deck which may have answers to something they are doing to you. That means that when you build, you need to make sure your own Lost Souls can't be "Covet"ed and used against you.
When it comes to determining which Lost Souls make the cut on your deck list, there are now eight new contenders. Which of the new Lost Souls do you think are most likely to make the cut for you? How can you get your hands on these sweet Lost Souls and all the other Fall of Man cards? Go to ThreeLionsGaming.com today to pre-order your packs, boxes, and sets. The pre-order pricing will not last forever.
To buy singles, sealed product, and other gaming supplies mentioned, please visit Three Lions Gaming!