Articles tagged with:
T2 2P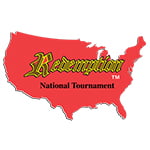 Check out the award ceremony from Day 1 of Nationals 2017 in North Liberty, Iowa!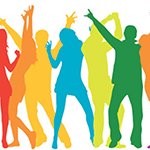 "Wild Bill", aka "Everytribe", aka Bill Voigt has held the year's largest local tournament for several years running now. It's an amazing event where players travel from across the country, even from outside the US (Canada represent!) for the fun and fellowship of what feels like a "mini-Nationals". It's probably no surprise to most of you that I'm speaking of the T2 Only tournament.
If you were one of the 30-ish players to attend the T2 Only this past Friday and Saturday I know you had a great time! If you weren't able to make it, you missed out on a ton of Redemption fun! But never fear, we will fill you in so that you can live vicariously through our experience. It was a great time for players of all ages and all category types (yes, not only T2 players)!
Hey guys, took a bit longer than I planned to get this article wrapped up, but such is life sometimes. I realized today that this will be the 7th article in this series, and it seems fitting that a T2 deck-building series should finish at 7.