The second day of Nationals is on the books! In case you've missed the excitement, here is a brief recap.
The players got Chris Bany to come out of retirement to play booster draft, while also coercing Roy Cruz to play T1-MP. Everyone who played with and against these legends had a great time! I'm pretty sure they both had a lot of fun as well.
Redemption Legend
Speaking of Redemption legends, Terry Markoff is the godfather of Texas Redemption. He was given a special plaque of recognition during the award ceremony.
T1-MP
Going into round 4 of 5 the young protege Sean Murphy (who won Type A on Thursday) was at the top table! The world had better look out for this six year old. He's on fire!
When the dust settled, Noah Wagenknecht came out on top with a deck running the classic Sabbath Break and False Peace combo. But with the release of the Legacy Rare Sabbath Breaker, Noah was able to play two! Brian Jones and Josiah Beers followed up the top 3.
Booster Draft
Going into the final round Josh Potratz was in first place. He lost to Jonathan Wagenknecht who takes 1st place. That leaves a 3 way tie for 2nd based on total points. When the tie breakers were applied Chris Fachman got 2nd and Brandon Frank took 3rd leaving poor Josh in 4th place.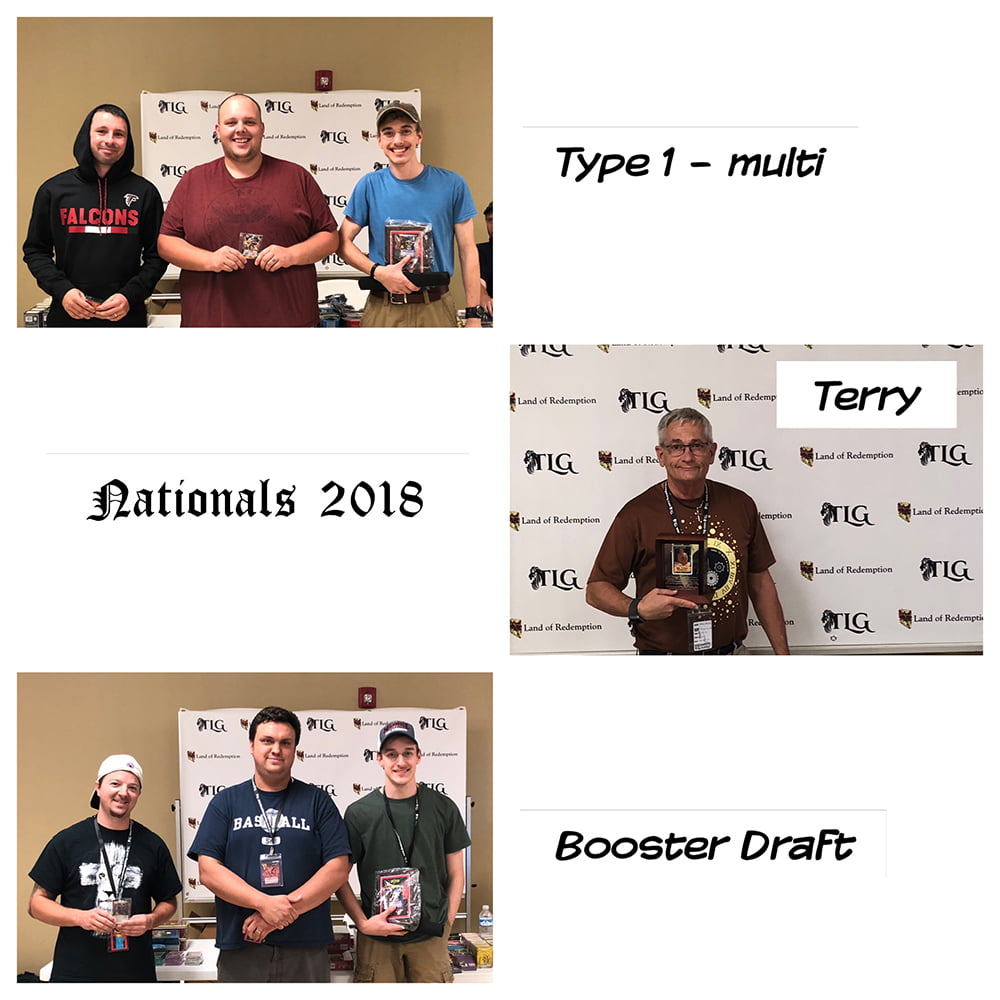 To buy singles, sealed product, and other gaming supplies mentioned, please visit Three Lions Gaming!