Hello everyone and welcome to our third installment of Cloud of Witnesses Combo Musings! As before, I will be commenting on more combos with the new CoW cards. Well, CoW card. This article will be brief as it just focuses on 1 new CoW card.
We now have been given a Falling Away reprint. It's an alternative Christian Martyr: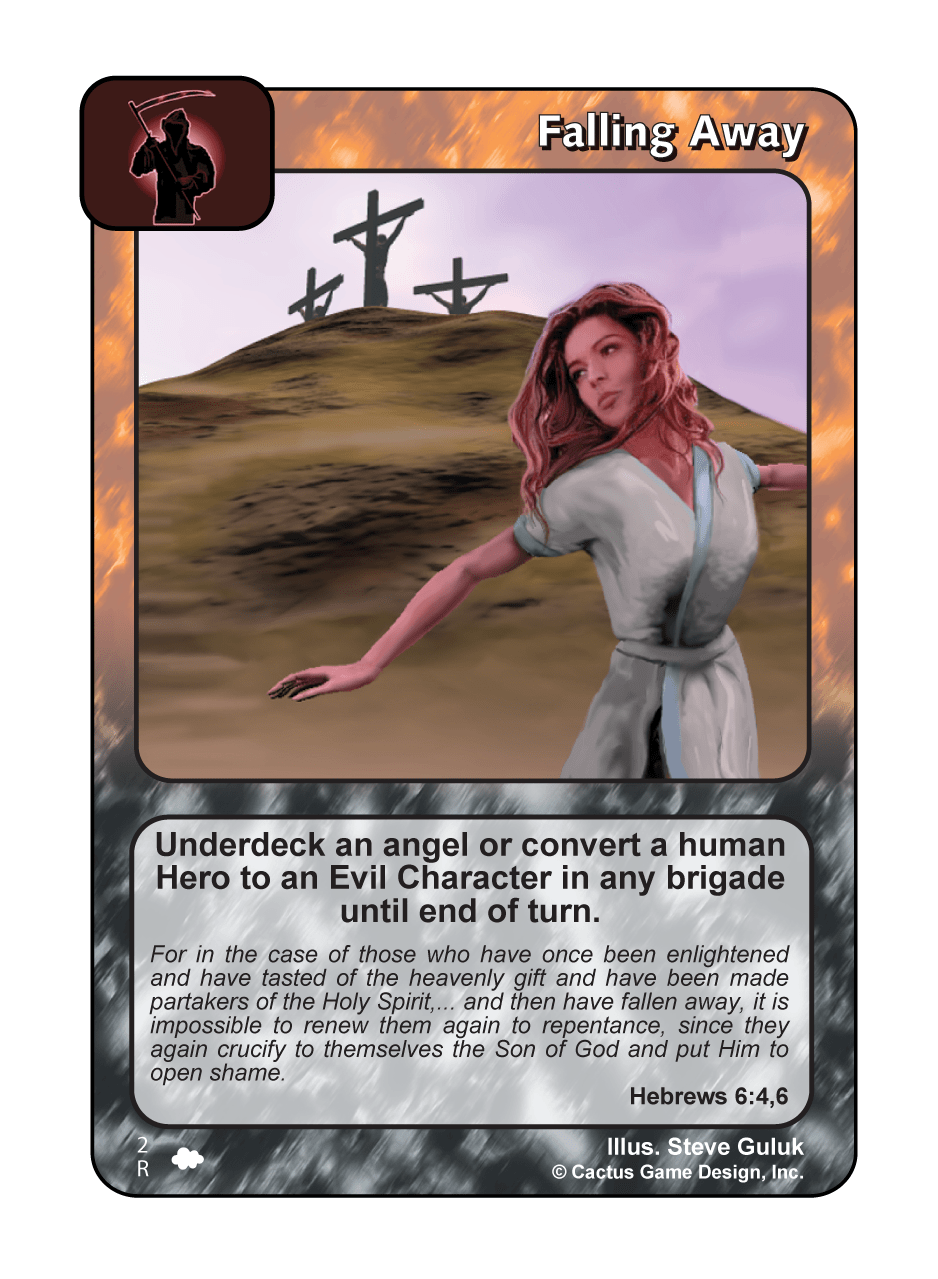 Just as Christian Martyr will almost always defeat a lone hero, Falling Away will too. The question is: why use the new Falling Away when the old one is arguably the most powerful evil card in the game? The old Falling Away basically "undoes" Son of God which is the most powerful good card in the game. And Guardian of Your Souls, which is the "hard counter" for Falling Away, is almost never used in T1 decks anymore because of the Dominant Cap.
The thing is, with new cards sometimes you just have to use them in decks to get a feel for the card. Sometimes you find delightful new tricks by adding the card to a deck that you would never have discovered if you just sat rereading the card's ability over and over. So I decided to start testing decks that use the new Falling Away. I've actually been pleased with the results and it is my opinion that there are some decks where the new FA is more valuable than the old one. Here are some reasons to consider the new FA over the old one:
If you've got a deck where you want to abuse evil character abilities, and you've got at least one of Jael, Asahel, or Ehud in your deck, I strongly suggest you use the new FA. At least test it out. If a deck is built right to take advantage of the new FA it's basically a second CM that you can optionally use to win a rescue with instead. No other Dominant, except for maybe Grapes of Wrath, offers that flexibility. Cards with the flexibility to be used both defensively and offensively are rare and powerful.
To buy singles, sealed product, and other gaming supplies, please visit Three Lions Gaming!