What? Land of Redemption is posting new content on the weekend? Well, I thought we'd drop another cloud Hero on our faithful readers!
We're all familiar with Joseph from Faith of Our Fathers. He's a staple in every Genesis offense, right? Does this new version present deck builders with a choice that could make them abandon the old staple? You be the judge!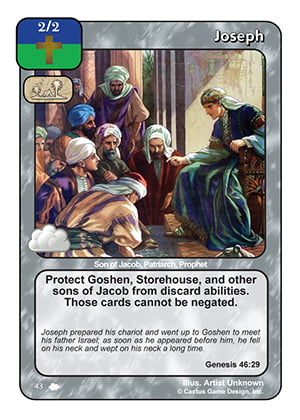 To buy singles, sealed product, and other gaming supplies, please visit Three Lions Gaming!